After being cold for months, we are itching for spring & all its bright colors and newness. Bringing in color into your home is such a fun way to spruce up - but for those of us who live in rental residences (our hands go up), something lower-commitment than a fresh coat of hued paint is the way to go. Try these ideas for some inspiration.
Take a trip to the flea market for the perfect accent piece to paint in a bright, refreshing color, like this unique turquoise end table.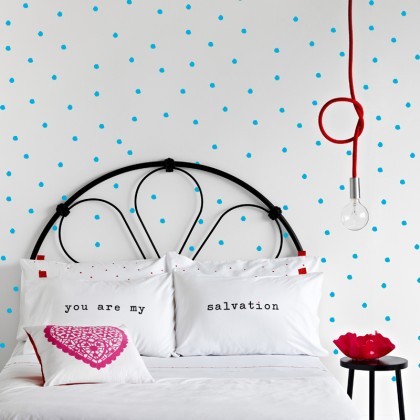 If you crave a more impactful wall, try removable wallpaper or decals. This cute polka dot design is a
DIY panel project
.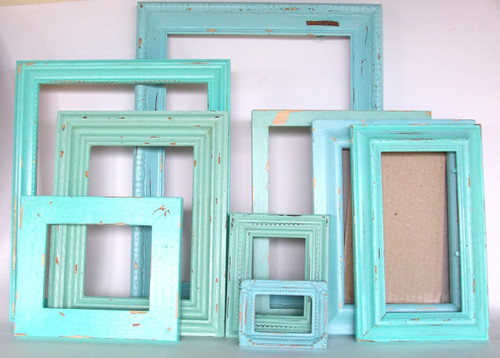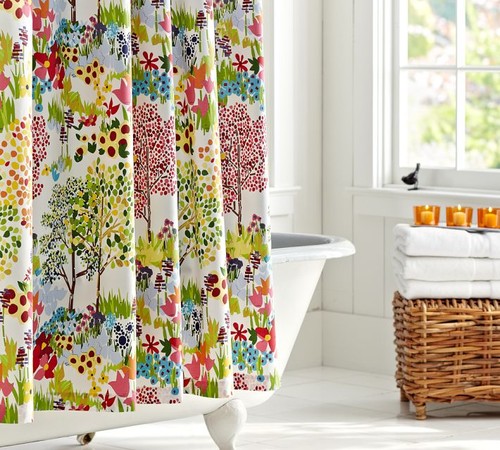 A bright, graphic shower curtain can be elevated and sophisticatedly refreshing - like this one in a clean, white bathroom.


If you have white or beige walls, you aren't doomed to boredom - invest in a patterned headboard to make a focal statement in your bedroom. Don't be afraid to commit to a color that inspires you, like this springy coral.
Will you bring in more color this spring?