I came across these stunning gold flatware sets recently. The nonconformity of their finish really sets them apart, while the overall shape and style keeps them usable and familiar.
Gold Flatware by West Elm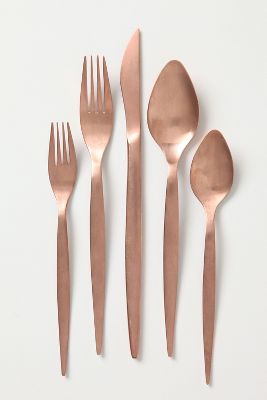 Bronze Age Flatware by Anthropologie
We grew up with fancy silverware with gold accents for formal occasions, but what about entire gold sets?What do you think? Is gold silverware worthy of dinner parties, everyday, or best left for someone else's kitchen?